Hypnotherapy London 
Mark Lidster DipCHyp  
Hello, my name's Mark Lidster and I run the clinical practice at HA2 Hypnotherapy in Harrow. hypnotherapy London
I've worked at the practice for over 14 years as a fully qualified clinical hypnotherapist. Throughout that time I have dealt with hundreds of clients, presenting with all manner of issues. These have included Anxiety Management, Panic Attacks, Weight Control, Addictions (Cannabis, Alcohol, Cocaine), Performance enhancement  and many Phobias including fear of flying, public speaking, fear of heights, self confidence, motivation and many more.
If you choose me to be your therapist my approach will be very personal to you. I want to understand your history and how your life has been affected by your issue, before I create any treatment tailored to your needs. Using this approach I get tremendous results and build great rapport and trust.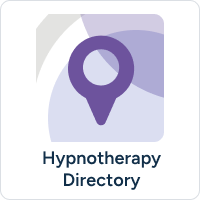 And as your therapist, I will always adapt my hypnotherapy style according to your needs and emotions. This means that sometimes you may not even realise that hypnotherapy is being delivered as it appears to be a simple conversation. While at other times I take a more direct or classical approach, inducing a natural trance state by concentrating your focus in a relaxed way. Either way you can expect excellent and long lasting results if you are willing to change and work with me.
Fully insured therapist
To set your mind at ease, I am fully insured to provide hypnotherapy sessions and belong to the UK Hypnotherapy directory, one of the country's leading sources for validated clinical hypnotherapists.
Fitness Mentoring and Personal Training
I also offer a full Lifestyle/Fitness Mentoring and Personal Training Service to help get you back on track and help you achieve any personal challenge or goal you may have or only be dreaming.
Click the video below to see me in action to get a sense of what I do and how I could help you.
The video is just one of many I have on my very successful YouTube Fitness channel. Click below to view.
With over 2 Million views and over 20,000 subscribers my approach to fitness is really resonating with people of all ages and abilities.
Being in touch and happy with your body is also key to helping you maintain your overall mental well being.
And you don't have to be as extreme as me to do that! Maintaining the right exercise regime for you, combined with the correct diet and lifestyle choices is all that is required to ensure that you give yourself the best chance of living a healthy, long and satisfying life.
These are all areas I can advise and help you with.
Hypnotherapy London